Memorial Houston Surgery Center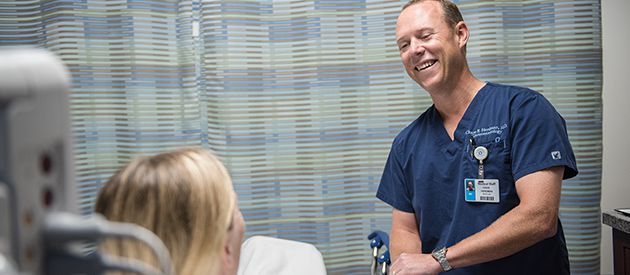 Otorhinolaryngology (Ear, Nose and Throat)
Physicians trained in the medical and surgical management and treatment of patients with diseases and disorders of the ear, nose, throat (ENT), and related structures of the head and neck.
Find a Physician by Specialty
Otorhinolaryngology (ENT)
Head and Neck surgery or Otolaryngology deals with the different conditions and diseases of the ears, nose and throat (ENT), the face and neck as well as facial plastic surgery. An otolaryngologist (ENT Physician) must complete 5 years of specialty training after medical school and must pass the American Board of Otolaryngology examination to become board-certified.
ENT doctors are qualified to perform plastic surgery on different parts of the face and neck like cheek bone implants (malaria augmentation), ear surgery (otoplasty), eyelid surgery (blepharoplasty), facelifts (rhytidectomy), facial and neck liposuction, forehead/brow lift, nasal reconstruction (rhinoplasty) and repairing deviated septums.